Christina Kleinsorge-Rariden, FNP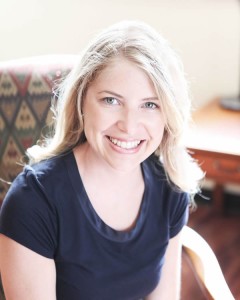 Christina Kleinsorge-Rariden was raised in the Farmington area. Christina completed her Associates of Arts in Science at Mineral Area Community College in 2003. As a Registered Nurse, she started her career at St. Lukes Hospital in Chesterfield, MO. Christina went on to earn her Bachelor of Science in Nursing in 2005 from Saint Louis University, St. Louis, Missouri. She continued her education there earning
a Master of Science in Nursing and post-certificate degree as a Family Nurse Practitioner in 2008. Throughout her nursing career she has worked in a variety of settings providing her experience working with numerous popluations: St. Lukes Hospital orthopedics, Mineral Area Regional Medical Center rehabilitation, Castlewood Eating Disorder Treatment Center, and Family Care Health Center Obstetrical Department. She joined Midwest Health Group in the fall of 2008 as a Family Nurse Practitioner.
Christina is a Board Certified Family Nurse Practitioner through the American Nurses Credentialing Center.
Christina married Matthew Rariden in the spring of 2009. Along with the beloved dog Griffin, they reside in rural Farmington. Christina enjoys spending time on her family farm, horseback riding, boating, hiking and traveling.