The World Inside Us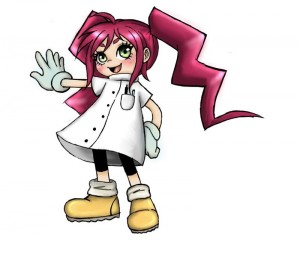 Professor Ann Attamee and her computer friend OLLA-G (his friends just call him "Fizzy") want to take you on an amazing  journey inside the most incredible place you've ever seen…you!
Dr. Paul Moniz has paired his passion for poetry and writing with his love of medicine to create a fun and educational book for children that explores the human body to address the mysteries children often question. The World Inside Us is beautifully illustrated by a young lady named Alicia Boyer, a very talented teen and patient of Dr. Paul.  Written simply, the book targets children age 3-12 and addresses many topics, including the difficult ones like cancer.
The World Inside Us is has now been published and is available for purchase today!
(You will be taken to the publisher's website – outskirtspress.com.)