Paul Moniz, D.O.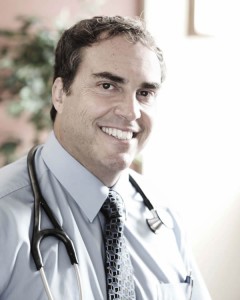 Dr. Moniz was born and raised on the island of Bermuda. He went to Bryan College, in Dayton, Tennessee and graduated in 1991 with a Bachelor of Science, Biology Major, and Religion Minor. He then attended Kirksville College of Osteopathic Medicine for his medical training and Doctors Hospital in Columbus, Ohio for his Internship and Residency.
Dr. Moniz is Board Certified in Family Practice and is a member of the American Osteopathic Association (aoa-net.org) the American Osteopathic Board of Family Practitioners (AOBFP.org) and Missouri Association of Osteopathic Physicians and Surgeons (MAOPS.org). He has been employed by Mineral Area Regional Medical Center, Farmington, Missouri for the past 9 years and he has had a thriving practice in Bonne Terre, Missouri. He has always gravitated to smaller towns, as he loves the closeness of these communities.
Currently, he is in private practice and an independent partner with Midwest Health Group, LLC, located in Farmington, Missouri. He is licensed currently only in Missouri to practice Medicine.
Dr. Moniz is married to his Medical school sweetheart, Dr. Stephanie Moniz and has two lovely daughters, Lindsey, and Jenna. He enjoys working on the computer, reading, hiking, deep sea fishing, and spending time with family and friends.
---
A poem for my patient…

(7/31/2014)

Good day, my dear patient
It's so good to see you.
I'm sorry I'm late,
I've had a busy day too.

Tell me your problems,
Your worries, your fears,
I'll answer your questions,
And dry up those tears.

Remember, I am not just your doctor,
Your dictator, your boss,
Unfortunately today,
What I am can get lost…

I am your coach, your teacher,
Your confidant, your mentor;
I treasure your trust
In the care that I render

So my promise to you
Is my best I will give.
For my sole heart's desire
Is a better life you'll live.

So thank you dear patient,
For coming in today.
Remember call if you need me,
And I'll help if I may.